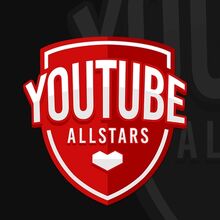 YouTube Allstars is a football team created for the charity football matches hosted by the Sidemen from 2016 to 2018.
The team is made up of various YouTubers and played against Sidemen F.C. for all three charity matches. They won the 2017 match and lost the 2016 and 2018 games.
The team was captained by Calfreezy in 2016 and 2017, and ChrisMD in 2018. Calfreezy was also the goalkeeper for the first two matches until Hughwizzy took his place for the third and final match.
Players
2017 MATCH
2018 MATCH