This article is about the online/offline personal family drama between KSI and Deji which took place from November 2018 to June 2019.
History
Main article: 2018_Beef#Deji_vs_KSI
Prior to the family drama truly kicking off, a number of events happened in November 2018. Notably a series of diss-tracks between Randolph and Deji. In one of Deji's diss-tracks (released on 26 November 2018), he released a screenshot of KSI's personal bank account to "prove" that KSI paid for Randolph's wedding. KSI posted a reaction video the following day, expressing his disappointment in his mum and dad for allowing Deji to access the bank account.
Christmas Day 2018
On 25 December 2018, Deji kicked KSI out of his house. The events were made public on Twitter. Deji claimed that KSI came to fight with Deji and threatened to smash his computer. Deji allegedly locked himself in his office and KSI said he would smash the door and "beat him up". Deji then claimed he asked KSI if he could leave the house or he would call the police. Both Deji and KSI (unbeknownst to each other) were recording the events.
Deji's Explanation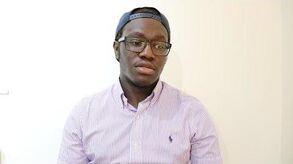 On 25 May 2019, Deji created a video simply called "bye". In the video, Deji claimed KSI had been abusive towards him at an alarming rate. Deji alleged that KSI had thrown various objects at him, among other things. Deji went on to tell a story which supposedly occurred in 2015. He said he fell in love with an anonymous girl and recorded various videos with her. However, KSI apparently slept with her, causing Deji major upset and depression. Deji added that KSI has supposedly attempted to "steal" multiple girls that Deji has liked.
He explained that he only made Unforgiven because he was annoyed that KSI wasn't neutral in the situation (instead only being on Randolph's side). Deji also claimed that KSI actually got to hear Randolph's second diss-track in advance and made no effort to stop it being published.
Deji also claimed that Randolph used private footage of KSI and Deji from their chat-log, (which nobody else had access to). Deji says that the allegations that he had slept with underage girls and had left girls pregnant are false. He went on to say that he had supported KSI every-second, even when KSI received sexual assault allegations in 2012.
Deji went on to say that he had had suicidal thoughts about all of the events. He claimed that no one supported or helped him from losing followers. He claimed that he asked KSI to tell people to stop hating on him.
KSI's Explanation
After Deji released his video "exposing" his brother, KSI made a response video by the name ending it all. In the whole video, KSI debunks Deji's claims, making his part of the story out in the public. The video is 1 hour long, in which KSI is defending himself and exposing Deji's video as an overrated hoax.
Aftermath
After Deji's video got released, both of KSI's channels started losing subscribers. KSI responded on Twitter that he can't wait to make a response to this whole video. Once KSI released his video, the tables turned. Deji started losing subscribers on both accounts, while KSI started gaining them again.
Community content is available under
CC-BY-SA
unless otherwise noted.