hughwizzy
is an associate of
the Sidemen
.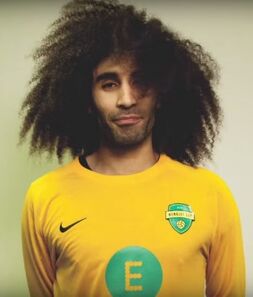 Hugh Wizzy is a YouTuber who has been friends with the Sidemen for years and is known for being a presenter for KICKTV and MLS in New York City. Hugh was also presenter for adidas at the World Cup 2014 in Brazil.
Hugh now hosts a show on talkSPORT and at two shows on JOE.co.uk: Football Friday Live and Total Tekkers.
Hugh saved 2 penalties in the 2016 charity football match in Southampton - playing as a goalkeeper for Sidemen F.C, but at school he played as a defensive midfielder.
Hugh has also played in all 3 Wembley Cups as a GK.
Hugh was born in London and lived in New York for 5 years.
Hugh is featured on a single called "Arsene Wenger" by Reece West.
Community content is available under
CC-BY-SA
unless otherwise noted.